Is my SEO company doing their job? Signs to show if your SEO company is hard at work or just taking your money
When it comes down to it, an Search Engine Optimization (SEO) company is doing their job when they annoy you constantly. You should hate when your phone rings and it is them on the other line. You should want to pretend to ignore their email that just came in with your weekly to-do list. Only when they stop getting on your nerves, and the emails stop, and the phones stop ringing, should you find a new SEO company. So is my SEO company doing their job? Just ask yourself…have they annoyed you? Annoying is good because it means they are working for the long term, successful search engine rankings result.
 Long Term is better than Short Term
When you own a business, the owner expects an ROI, naturally. When you invest in some form of marketing, a small business owner can easily be attracted to someone who promises results in as little as a month or two. In the SEO world, promises of results should be a big red flag.
First, a couple of easily agreed upon things in the SEO world is that content is king, and links to your site is important (commonly referred to as "backlinks"). Lets take the latter first. Think of the internet as a giant popularity contest. Every webpage owner has as many votes as they want. They vote by linking to a website on their own page, but they cannot vote for themselves.
Content, the material that users read when visiting your website, is what an SEO company is going to want to constantly publish about your product. There is a reason that most websites today have some sort of blog and/or utilize social media.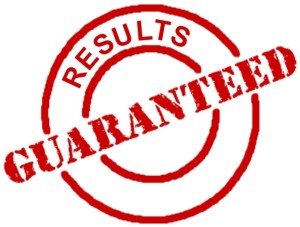 So what about the promises of high ranks in only 30 days? From a high level overview, many SEO companies are creating pages full of keywords, and then adding your link on that page. This is cancer for business owners who are lured into the promise of ranking high for their keywords…it may benefit them today, but it could kill them tomorrow. When google discovers these pages the SEO company has built to influence your rankings, you will be penalized to the point where it is hard to recover.
Instead, an SEO company is going to want to pick your brain all the time about the next blog to be published. They are going to want to know what you did in the past week so they can post about it on facebook and twitter. Since the SEO company is good at doing SEO, they aren't going to know about your business. So is my SEO company doing their job? Unless they are paying someone to write your entries for you, they should be coming to you as the subject matter expert.
How do I know I am on the right path?
Blogging, social media, building links to your site…takes time. Give your SEO company 6 months to a year before pulling the plug on them, but at the same time, ask what they are doing. There is a huge list of basics every SEO company should be doing, whether initially or on weekly/monthly basis. They aren't discovering next week's lotto numbers, they are doing work on your behalf, so there is nothing they should be hiding. Ask for reports, ask for what external links have been made to your website, ask what keywords you are doing well in and which ones make sense to attack.
The 30 days promise is another cookie cutter method that can extremely backfire in the long run. So is my SEO company doing their job? No, they aren't and it is unfortunate that small business owners can be penalized simply because a company they employ is maximizing their profits without their customers well being in mind.
Contact us today to discuss your SEO possibilities for your small business…we won't cut corners, but we will promise a long partnership with your business. And yes…we will constantly nag you for the next opportunity to naturally improve your search rankings.
GD Star Rating
loading...